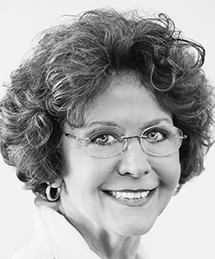 Linda L. Raby, CPA, MACC
The only thing Linda Raby has been completely unsuccessful with in life is retirement. Although she's tried retiring a number of times, she keeps getting recruited back to work. Linda has worked as a CPA in Knox, Roane and Anderson counties, and calls Roane county home. She's owned her own practice, served as Controller/CFO for two large not-for-profit agencies, and has provided accounting and auditing services for private companies, banks, credit unions and governmental entities. She has also worked as a volunteer with Junior Achievement of East Tennessee, and served on the Investment/Loan committee for a major local credit union. She is a member of the American Institute of CPAs, The Tennessee Society of CPAs, where she also serves on the Knoxville Chapter Tax Liaison Committee, and is a member of the Knoxville Estate Planning Council.
She has a Bachelor of Science in Accounting and a Master of Accountancy in Taxation both from the University of Tennessee.
Linda is also a classic movie buff who also enjoys a good book, from mysteries to self help or true crime. When she's not working, you may find her swimming, gardening, sewing or traveling.