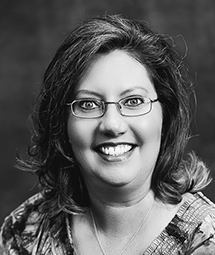 Suzie Jones Clay, CPA
Suzie Clay is a firm partner, CPA, and honors graduate of Tennessee Wesleyan College. She's also an example of the quintessential American success story, as this co-owner and partner started out as the company receptionist while still completing her accounting degree. Now she passes that can-do spirit of opportunity to others in the firm.
She loves the organization that good accounting systems provide, and is passionate about solving the challenges inherent in complex tax issues. This likely also explains her love of true crime novels. Suzie joined the company in 1992, and became a principal ten years later. Her areas of expertise include franchises, construction, not-for-profit, governmental accounting and audit, and corporate and individual tax returns. Prior to joining the Firm, Suzie was with Maynard Leeman, CPA firm. She is an honors graduate of Tennessee Wesleyan College, with a Bachelor of Science in Accounting. Suzie obtained her CPA designation in 2000, and is a member of the Tennessee Society of Certified Public Accountants and American Institute of Certified Public Accountants.
She is also past President of the Roane County Women's Executive Association and Leadership Roane County Alumni Board; and was a 2003 graduate of Leadership Roane County. She currently serves on the boards of Roane State Foundation, Michael Dunn Center, Michael Dunn Foundation, Roane County Audit Committee, and The Roane Alliance.
When she's not at the office, you'll find her spending time with her husband, Tim, scrapbooking, or with her nose in a book – "anything by Dr. Bass," the famous forensic scientist at the University of Tennessee. During the long office hours of tax season, don't bring her coffee—she doesn't drink it. Diet Dr. Pepper keeps her going instead.